Another year over, a new one just begun...
Goodbye 2015!
Hello 2016!!
Was I asking for much? I didn't think so. And the Mets delivered. It was a good year for us Mets fans.
Thank you Metropolitans!
_______________________________________
This goes out to Mike who requested a 62mfc Joe Hicks. This will be added to
the 62mfc Mets page
. Thank you for the request and your amazin' Mets memories Mike. Your name has become part of the Polo Grounds structure.
HAPPY NEW YEAR EVERYONE!
I hope to complete the 2015 World Series posts before the 2016 season starts. The cards are all done, I just have to write up the games. I haven't been into it lately. This may be a reflection of this Mets offseason.
My mfc Mets slogan for 2015 was "Mojo Risin'", a call back to another time. I thought it was perfect then and even more now in retrospect. Mets Fantazy Cards slogan for 2016 was going to be "Let's Do It Again!" but unfortunately the Mets front office's slogan seems to be "Lightning Can Strike Twice (at the trade deadline)!" so I may have to re-think that.
Come on Fred, Saul, & Jeff...
Loosen up, or a good thing may slip away.
This is your chance to win everybody back. Maybe your last.
Take that chance. Show that you believe. Surround these pitchers with what they need to do what they are capable of.
Do that and we'll own New York for the next five years.
And HAPPY NEW YEAR to you guys.
Let's do it again.
______________________________
New Year Bonus Link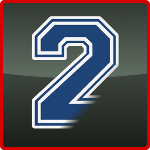 Scrub Derek Jeter from your internet,
once and for all!
(for Chrome users only)
THE JETER FILTER
Get a visual notification when Derek Jeter might be on the webpage you are viewing. If the Jeter Filter's search patterns are tripped, your address bar gets a subtle warning icon, serving as a cue you should navigate away immediately.
SET YOUR OWN JETER THRESHOLD
Three filter sensitivity options are available to adjust the amount of Jeter you filter to a level that fits your psyche.
Mild
For those who merely hate Derek Jeter.
Aggressive
For those who really hate Derek Jeter.
Vindictive
For those who really, really hate Derek Jeter.
http://www.jeterfilter.com/